Toyota Ireland has joined forces with 98FM to become Official Car Partner to 98FM's Thunder Team. As part of the deal, the leading car brand has provided 98FM with three new boldly branded Toyota C-HR's, Ireland's best-selling hybrid electric SUV's. The sustainable and striking Toyota CHR's have over 50% drive time on average in EV mode.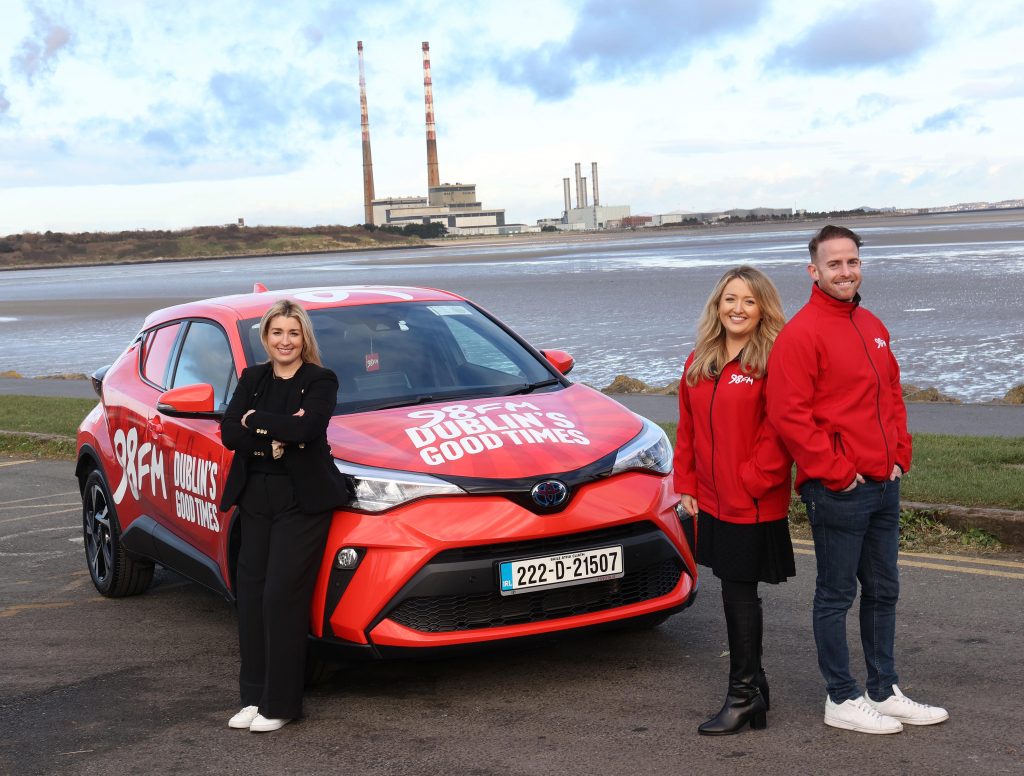 This exciting partnership will see 98FM brand ambassadors, the Thunders take to the city streets and suburbs every week in the co-branded Toyota fleet, spreading 'Dublin's 'Good Times' in the comfort, quality, and reliability that Toyota vehicles are renowned for. 
The 2-year deal, negotiated between Bauer Media Audio Ireland and Javelin, representing Toyota Ireland, includes a spot advertising campaign, weeklong promotions, weekend sponsorships as well as a suite of on-air promotional stings.  
Zoë Bradley, Head of Marketing Communications and Corporate Affairs at Toyota Ireland said: "Toyota Ireland are excited to be partnering with the 98FM Thunders. Most importantly we are delighted to be contributing to sustainability with this partnership. We are excited to see our fleet out on the streets of Dublin".
Róisín Reilly, Head of Marketing, Music and Entertainment Bauer Media, said: "98FM is delighted to welcome Toyota Ireland on board as Official Car Partner. 98FM is a brand that is synonymous with Dublin life and our 'Thunders' are always at the heart of all the good times happening in the city and suburbs. Our new branded Toyota fleet ensures 98FM is always out and about capturing and creating 'Dublin's Good Times'.