GoLoud, the home of Irish podcasts, is delighted to announce four live shows for Hold My Drink with Charleen Murphy and Ellie Kelly this October 2023.
The award-winning, chart-topping podcast is back to bring fans a live experience like no other.
Produced by GoLoud, the live show promises audience dilemmas, surprise celebrity guests, and all your podcast favourites like Secrets from the Stalls, Sip or Skip, Blind Date Live and much more.
Dates and Venues:
Cork: Opera House on Friday, October 20, 2023
Dublin: Vicar St on Saturday, October 21, and Sunday, October 22, 2023
Wexford: Spiegeltent on Thursday, October 26, 2023
Since its debut, Hold My Drink has cemented its place as one of the most popular podcasts in Ireland, rocketing to the top of the podcast charts within an hour of release in October 2021. The podcast's success was further compounded with nominations for the Irish Podcast Awards 2022 Listener's Choice Award and winning the Best Podcast award at the Stellar InstaStar Awards in 2022.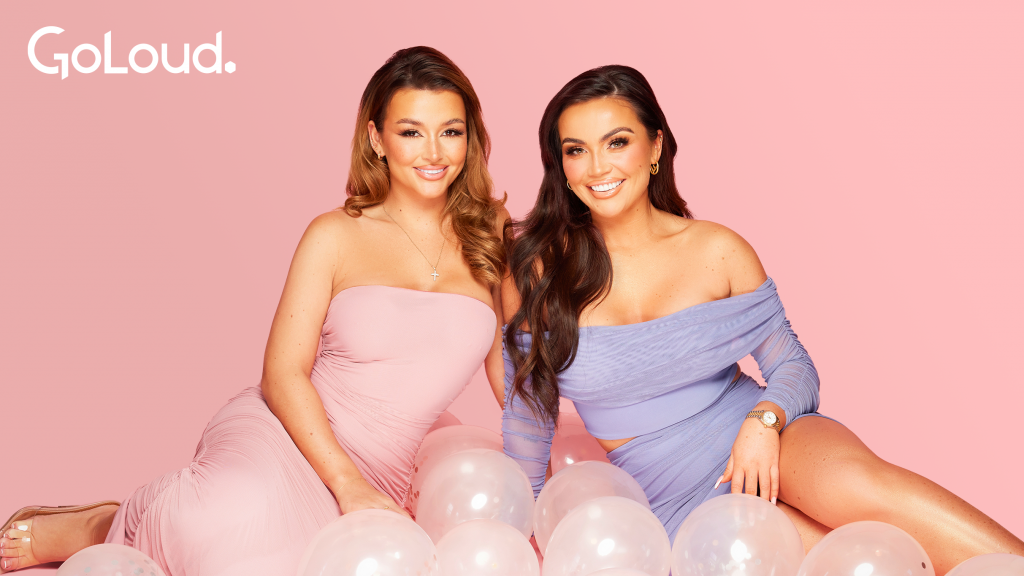 Following their first ever sold-out shows at Dublin's Liberty Hall in August 2021, Ellie and Charleen brought the show to the iconic Vicar St, selling out five nights in 2022. The show is a must-see live entertainment experience.
Having entertained audiences in Dublin, the podcast is now going to Cork and Wexford for the first time ever. Cork is the first stop on a four-night run of shows starting Friday October 20th as GoLoud Presents: Hold My Drink Live at the Opera House, the show then returns to Vicar St in Dublin the next night, Saturday the 21st of October and Sunday the 22nd, before headlining a night at the Wexford Spiegeltent on Thursday the 26th of October.
The podcast aims to channel the girl's bathroom on a night out, or the group chat the next morning. Hold My Drink is a safe space for Charleen and Ellie and their listeners to spill all the gossip on life, relationships, love, breakups and much more.
As well as sharing their own experiences, Charleen and Ellie also answer their listeners' dilemmas, whether it be about boys, friends, school, college or work, or anything at all.
New episodes of Hold My Drink are released every Wednesday, and their bonus episode, Hold My Drink: Extra Juice, is released every Monday.
Speaking on the announcement of their biggest run of live shows to date, Ellie Kelly, co-host of Hold My Drink said:
"Bringing Hold My Drink Live back to Vicar Street is a dream come true, we're so excited to take the podcast on the road for the first time and can't wait to meet our listeners in Cork and Wexford. Hold My Drink is more than just a podcast to us. It's a platform where we get to be our authentic selves, sharing stories, laughter, and even touching on the deeper aspects of life. "
Charleen Murphy, co-host of Hold My Drink added:
"It's a space where we connect with our listeners, and now, with Hold My Drink Live, we're thrilled to take that connection to a whole new level. The podcast is like a heart-to-heart conversation with friends. We started it to create a community and provide a space where everyone can join in, relax, and dive into various topics. GoLoud Presents: Hold My Drink Live is an extension of that vision, bringing our personalities and camaraderie to the stage. We can't wait to create unforgettable memories with our amazing audience."
Ticket Information:
GoLoud Presents: Hold My Drink Live at the Opera House in Cork on Friday the 20th of October, Vicar St in Dublin on Saturday the 21st October and Sunday the 22nd, and Wexford Spiegeltent on Thursday the 26th of October.
Tickets for the shows in Cork and Dublin will go on sale this Friday August 18th, 2023, from ticketmaster.ie, priced at €35.50 plus booking fee. Tickets for the show in Wexford are also on sale on Friday at 9am and available from https://wexfordspiegeltent.com/
GoLoud is free to use and available to download via iOS and Android.
See www.GoLoudPlayer.com for more.