Weekly episodes hosted by best friends Niamh Cullen and Nessa Morrissey will be available every Monday
Monday, 15th May 2023:
GoLoud, the home of Irish podcasting, has expanded its offering yet again with the new podcast 'Unveiled with Niamh and Nessa'. Launching today, fitness coach and online content creator, Niamh Cullen is host of the podcast along with her best friend and rock of sense Nessa Morrissey. Together they offer a balanced and tongue in cheek approach to life with one host who loves a sea dip, while the other won't even consider a cold shower. The podcast sees the two friends discuss, dissect and often debunk the latest health and wellness trends and techniques all to help listeners live life to the fullest and have a good time doing it! 
Both in their early 30's, Niamh and Nessa will use their own personal experiences to offer practical tips and advice on how to add a dash of wellness into your life. Forget motivational quotes, this is a real take on life and what looking after yourself really means in 2023!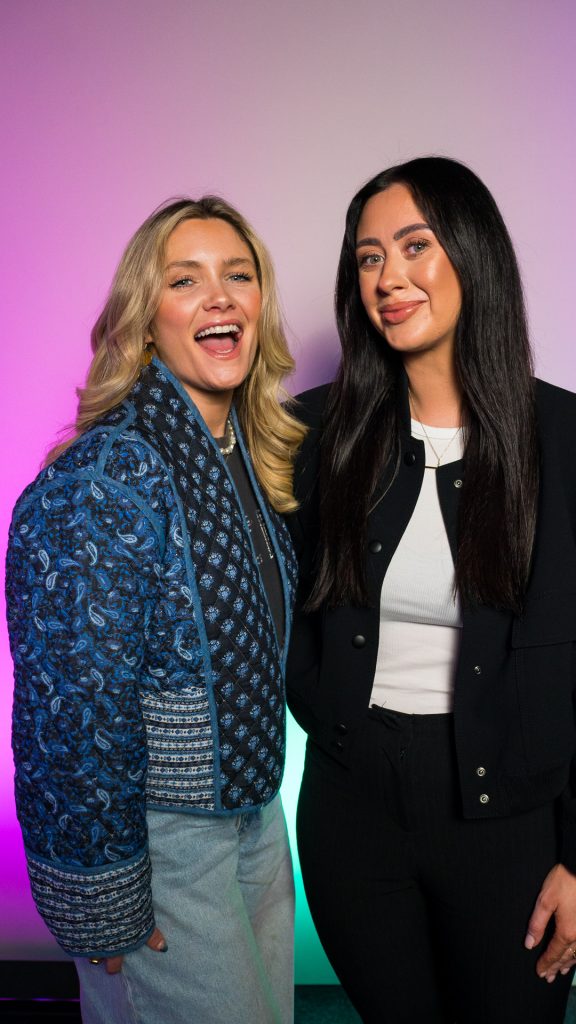 Released each Monday, on GoLoud and across all major podcast platforms, the new podcast will also feature special guest interviews.
Speaking about the new podcast, co–host Niamh Cullen said:
"We're so excited to share this podcast with everyone! Nessa and I have been friends for years, she is the yin to my yang and one of the first people I'd go to for advice and vice versa and now, we'll be able to share that advice with our listeners and help them on their journey through life.

I'm all about wellness but I know how easy it is to get overwhelmed by all the different trends these days but between the two of us we're always able to break it down to the basics and that's just what we'll do in the podcast!" 
Welcoming 'Unveiled with Niamh and Nessa' to GoLoud, Kiela Brodigan, Director of Digital with Bauer Media Audio Ireland said:
"On behalf of everyone at GoLoud and Bauer Media Ireland, I am delighted to welcome Niamh and Nessa to the GoLoud Community. Health and wellness is a broad and diverse topic and it plays an increasingly important role in our lifestyle choices, decisions and our spheres of influence. 'Unveiled with Niamh and Nessa' reflects that and our dedication to meeting the needs of Irish audiences.

"Continued growth is a priority for us at GoLoud and expanding across the Irish podcast market with this latest offering demonstrates that commitment."
Managing Editor with GoLoud, Darren Cleary, said:
"GoLoud is always looking for new Irish talent to nurture and support, and with Niamh and Nessa we are doing just that. Over recent years, we have developed and grown some of Ireland's most successful podcasts including the likes of Talking Bollox, Stall It and Hold My Drink, and now we will be adding to that with 'Unveiled with Niamh and Nessa' giving listeners even more great content."
The first episode is available now to listen to on the GoLoud Player here.