IAN DEMPSEY'S POPULARITY CONTINUES | RAY FOLEY CHARGES AHEAD IN AFTERNOONS | RISING STAR LOUISE CANTILLON WINNING WEEKENDS
Thursday, 11th May: The latest JNLR results for the period April '22 to March '23 have been released which show further growth since the last listenership results. Over 3.7million Irish Adults are now tuning in on a weekly basis demonstrating the continued popularity of radio.
Today FM is celebrating a strong performance in the latest JNLR with almost half a million people (466,000) tuning into Today FM on a daily basis, an increase of 11,000 on the last JNLR book. Today FM's weekly reach also increased in this book, to 883,000 (+8,000 BoB) with market share currently at 9.3%.
Across its daytime line up, Today FM saw a number of increases too. Ian Dempsey continued to grow Today FM's breakfast audience, now drawing in a listenership of 208,000 (+5,000 BoB).
Commenting on today's results, Ian Dempsey said:
"We're over the moon with the latest results. It's a real privilege to get the opportunity to wake up the nation every morning and we're delighted to see that even more people are making us part of their morning routine!"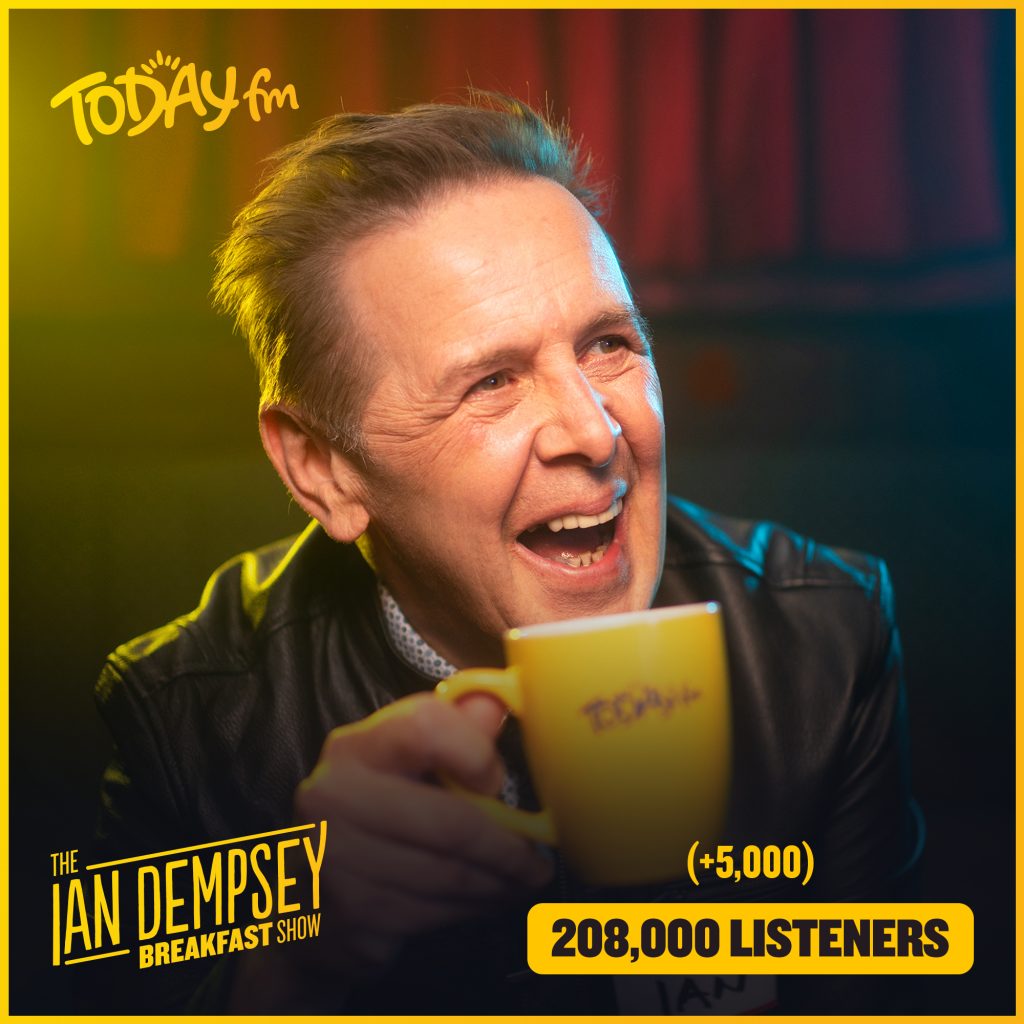 Dermot & Dave are now Today FM's second biggest show with an audience of 205,000. Over at lunchtime and into the afternoon, Pamela Joyce (12:00-14:00) and Ray Foley (14:00-16:30) were celebrating increased listenership too with Today FM's lunchtime audience increasing by 2,000 to 136,000 while The Ray Foley Show further grew Today FM's afternoon audience by 3,000 to 163,000 in this latest book. The Ray Foley Show has added a massive 26,000 listeners in the past year alone and continues to be the highest listened to show in this timeslot in Today FM history.
On another great day of results, Ray Foley said:
I'm really grateful for those ears! Tell your friends! It's such a relief to know that you get the in-jokes and nonsense and are sticking around with our little group of misfits and weirdos in the afternoon. It's just lovely and amazing and surprising to be back and for everything to be going so well, I really can't express how wonderful it feels. Thank you! Talk tomorrow! (JP says thanks too).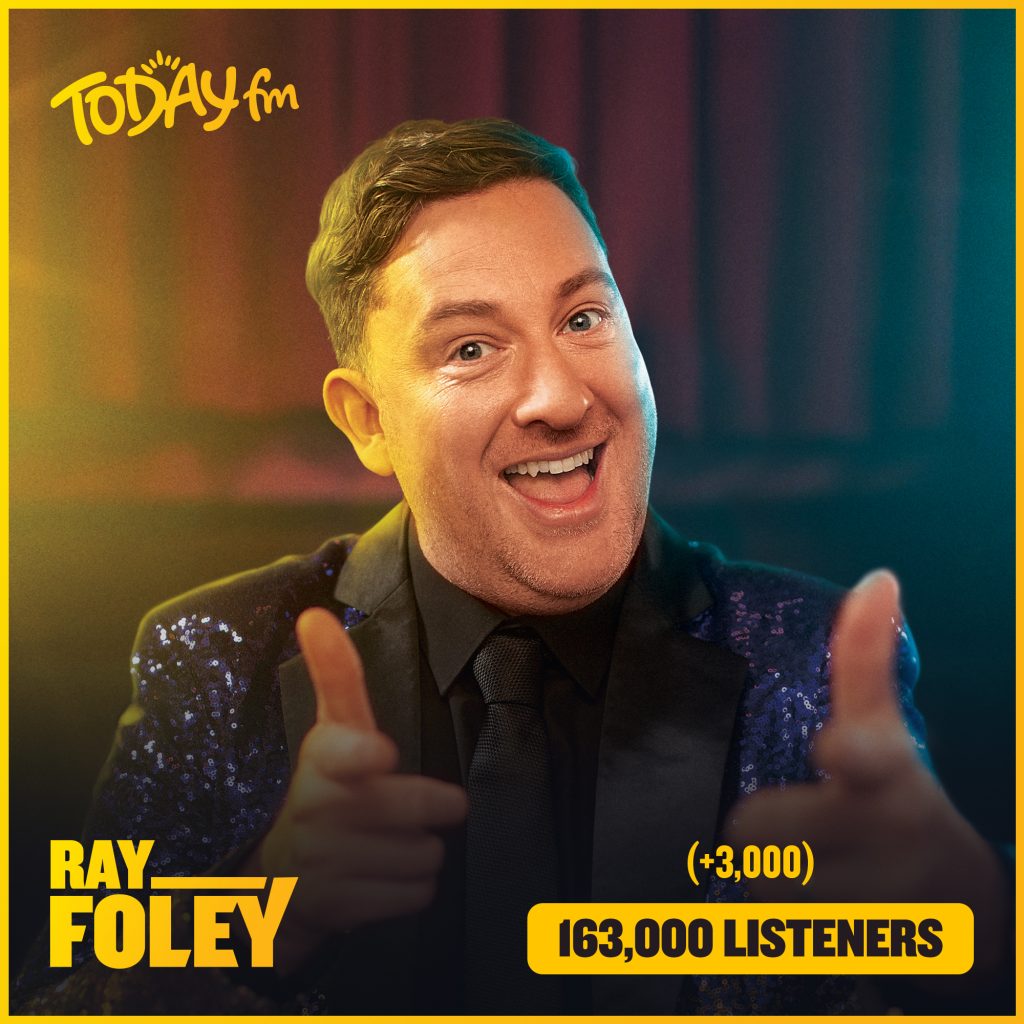 On The Last Word (16:30-19:00), Matt Cooper now entertains an audience of 168,000.
There were gains too across Today FM's weekend schedule; Louise Cantillon is proving a hit with national audiences as she saw listenership of her Saturday show (14:00–18:00) grow to 134,000 (+12,000 BoB) while Weekend Breakfast with Alison Curtis (Sat 08:00-11:00) also saw increases with Today FM's Saturday morning audience now at 179,000 (+9,000 BoB). Block Rockin' Beats with Dec Pierce on Saturday night was also celebrating audience growth for the second book in a row, entertaining a listenership of 38,000.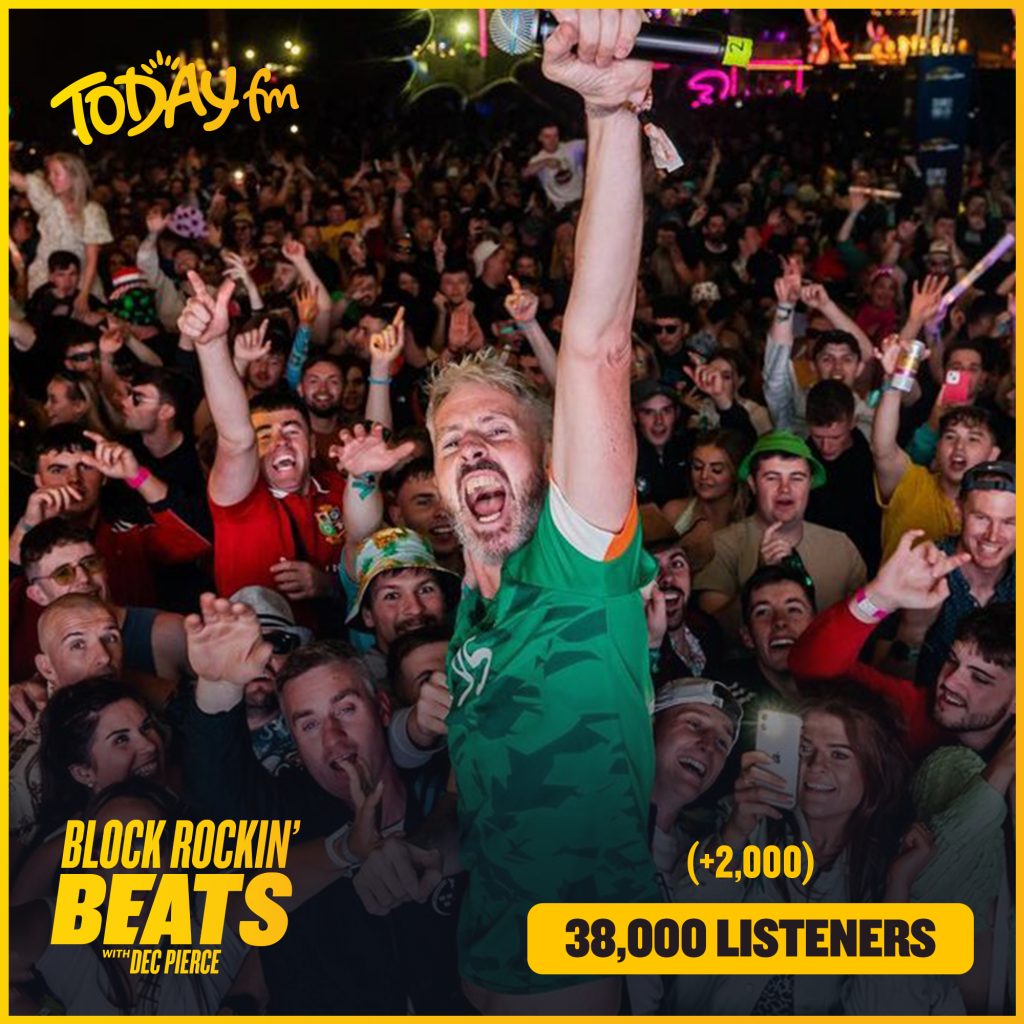 On her phenomenal listenership increase, Louise Cantillon said:
"Táim ar bís! Dea nuacht iontach. I'm absolutely thrilled with the results, and so grateful to everyone who tunes in. I couldn't imagine a better place to spend my weekends, playing the music you love and using an cúpla focal on a national platform. Míle maith agaibh agus ar aghaidh linn arís."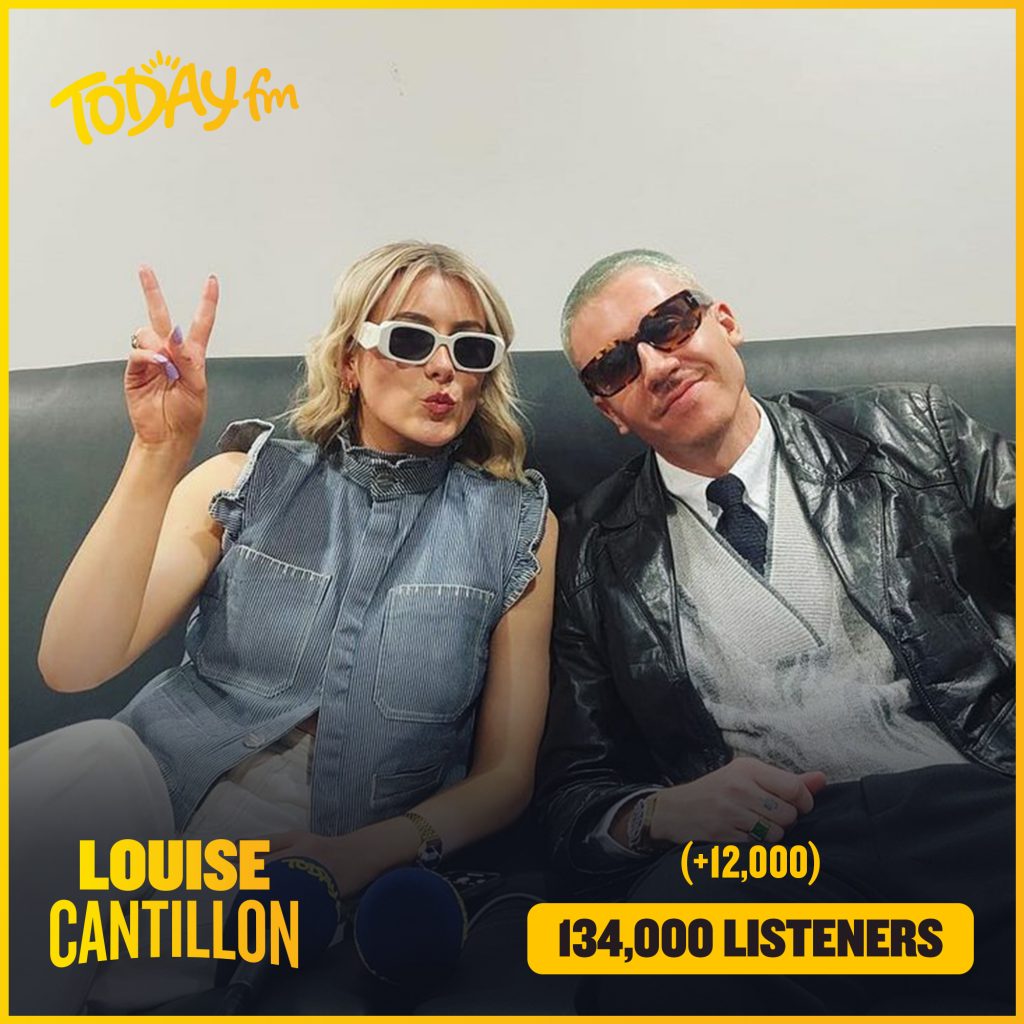 Commenting on the figures, Fyona Smith, Managing Editor Today FM said: "I'm incredibly proud of the Today FM team. We believe we have some of the finest talent here on-air and behind the scenes and today, our listeners have reinforced this. Together we are taking Today FM to new levels of success. One of the exciting aspects of our team is we have highly experienced professionals working together with the next generation of stars coming through. Our audience is at the heart of what we do and we have a lot of fun along the way doing it"
James Brownlow, Managing Editor, Music & Entertainment at Bauer commented: "These are magnificent results for Bauer Media.  Today FM's contribution is massive to this as it is the country's leading music and entertainment brand once again. I'm so proud that Bauer is at the forefront of this growth for commercial radio, continually innovating to deliver record-breaking audience achievements. Truly remarkable and is solely down to the hard work of everyone in our growing family who continually strive to make listeners days fuller with the best entertainment".