Full through the line campaign including new TVC.
Newstalk has launched its new integrated marketing campaign, 'We're That Friend' following on from a full refresh of the Newstalk brand, including logo redesign and new look and feel which launched last month.
Newstalk engaged 'The Indie List' to assemble a team of strong creative and advertising talent to develop the campaign which celebrates friendship in all forms and how Newstalk embodies all those facets in its output.
The campaign developed by Orlagh Daly and Nick Kelly will run on TV, VOD, Radio, and OOH and will be supported by social and digital marketing activity. The media plan was managed by Mindshare, with the television commercial produced by Rubber Duck and photography by Barry McCall.
The new TV ad which you can see here focuses on the idea of friendship and companionship, targeting potential listeners who may be aware of Newstalk, but have yet to trial the brand.
The campaign went live on Monday 4th June, on RTÉ, Sky and Virgin Media channels and will also run extensively on video on demand, YouTube and on social media.
The TVC takes the form of the spoken word and champions Newstalk as the ultimate multi-faceted and ever-present friend that keeps you company throughout your day and your life. It showcases the breadth of Newstalk, its content and presenters and how each of them represents a different and distinct types of friends.
The outdoor campaign takes a more tactical approach focusing on the companionship each of our presenters provides every day, as they bring Newstalk content to life on air.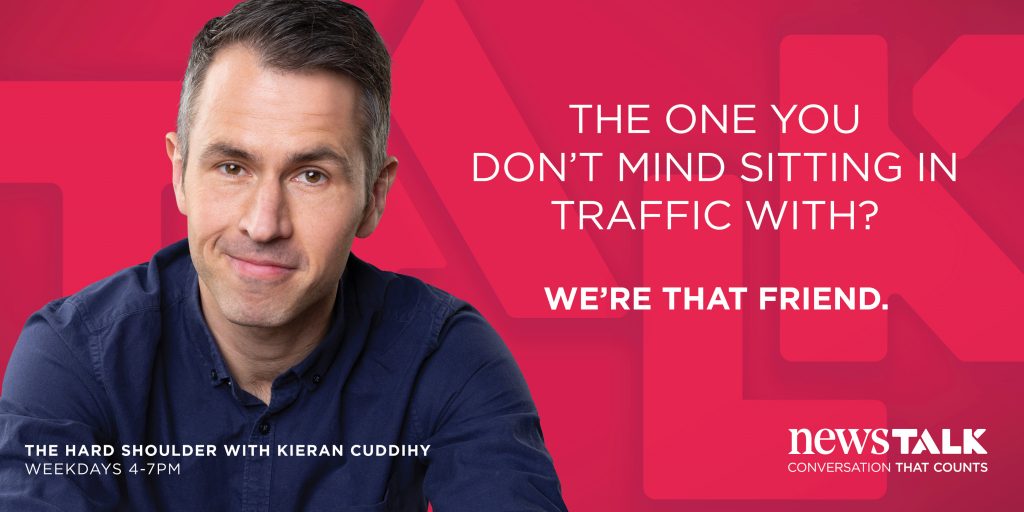 Commenting on the campaign, Patricia Monahan, Newstalk Managing Editor, said: "We think this campaign clearly embodies the essence of Newstalk which is about providing relevant, relatable, and accessible conversation that resonates with our target audience.  It has been a pleasure to work with Nick and Orlagh and to see the brand brought to life in such a creative and innovative way.'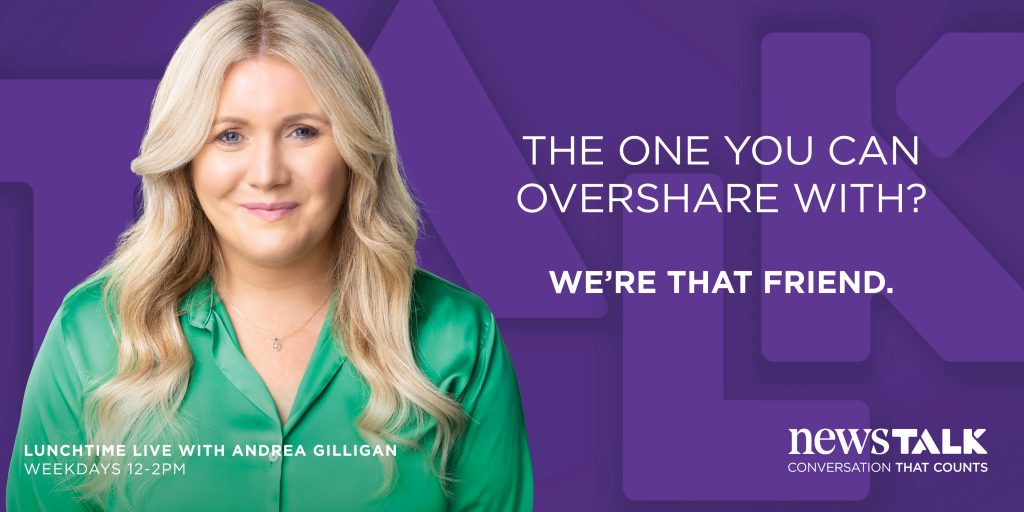 Nick Kelly, Director Rubber Duck, said "We wanted to capture the truth, that now more than ever Irish people look to Newstalk for many of those everyday but essential moments of connection, conversation, fun, advice, and empathy that we traditionally associate with friendship. When I started to think about this project, I realised that during lockdown winter mornings I would routinely walk into my kitchen and turn on the radio before I turned on the lights."
Follow @Newstalkfm or visit www.newstalk.com
Credits:
The Indie List:
Peter McPartlin
Úna Herlihy
Campaign Team:
Copywriter: Nick Kelly
Art Director: Orlagh Daly
Agency Producer: Evonne O'Rourke
Production Company: Rubberduck
Director: Nick Kelly
Producer: Eoghan Ryan
DOP: Cathal Watters
Editor: Darragh Scott
Post Producer: Jen Connolly
Grade: Dan Moran
Female Hero character: Sarah Carroll
Photography:
Photographer: Barry McCall
Post Production: Dylan Madden
Bond St Studios