GoLoud, the home of Irish podcasts, is delighted to announce the launch of its latest GoLoud Original podcast, "The United Way."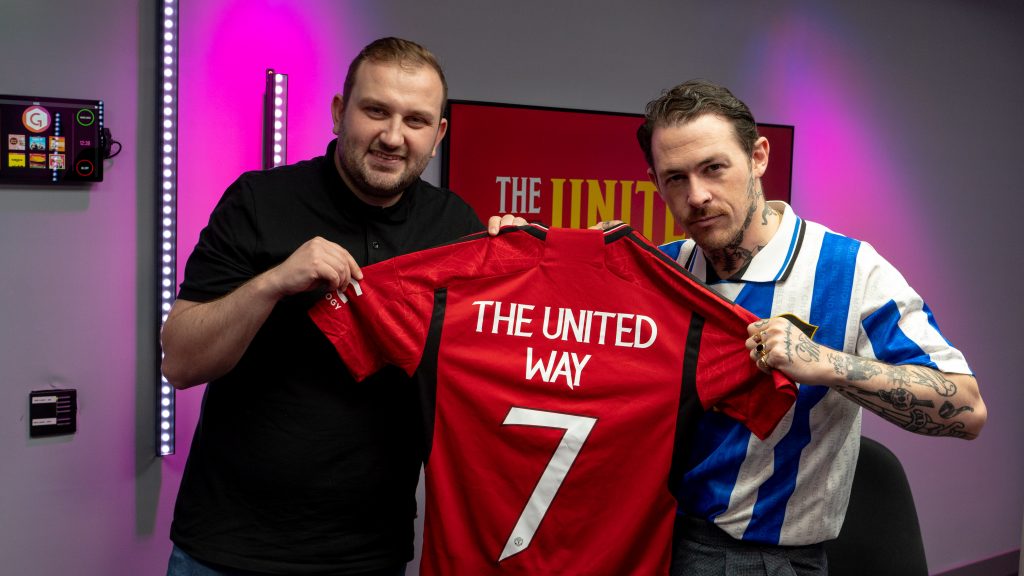 This new weekly sports podcast takes a fan focused approach to all things Manchester United and aims to provide an unflinching and entertaining perspective on the trials and tribulations of the great club.
Hosted by United fanatics Al Foran and Damien Broderick, "The United Way" aims to be the go-to podcast for supporters of the Red Devils in Ireland.
With their deep-rooted passion for Manchester United and a wealth of knowledge about the beautiful game, Al and Damien bring a unique and engaging approach to discussing the latest news and happenings at Old Trafford.
Listeners of "The United Way" can expect match previews and reviews, special guest interviews, transfer news, and discussions on the big stories from the Premier League and further afield.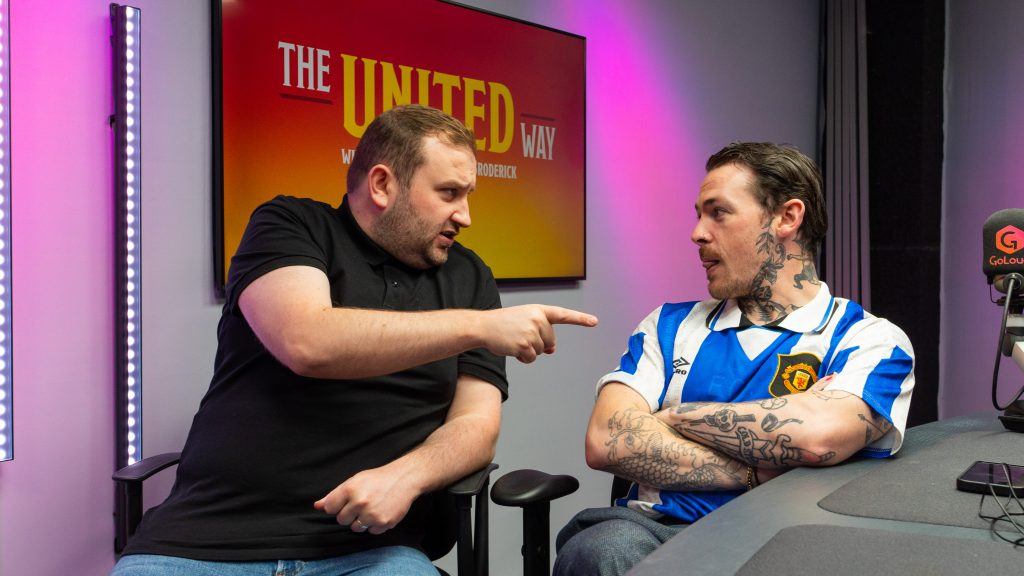 Al Foran, co-presenter of The United Way podcast said:
"As lifelong Manchester United supporters, we wanted to create a podcast that captures the essence of being a fan of this club, the good, the bad and, the too often the ugly. 

"The United Way is more than just a podcast; it's a place for fans to come together and share their views on Manchester United, the fans voice will be central to this podcast."
Damien Broderick, co-presenter of The United Way podcast added,
"We're thrilled to partner with GoLoud for this exciting venture. It's not just for the diehards; whether you bleed red and black or are simply curious about the club, The United Way is the perfect podcast for anyone with an interest in Manchester United or Premier League football." 
Darren Cleary, Managing Editor, GoLoud:
"We're delighted to bring 'The United Way' to life, we're committed to delivering diverse and captivating digital audio content, and championing emerging voices in Irish life, The United Way is a fantastic addition to our ever-expanding slate of GoLoud Original podcast content. Al and Damien's energy and enthusiasm for Manchester United is truly infectious, making 'The United Way' a must-listen for any football fan." 
You can find new episodes of The United Way first on GoLoud and all major podcast platforms, making it easily accessible to fans in Ireland and worldwide.  
With new episodes released every Tuesday "The United Way" is the ultimate destination for staying connected, informed and entertained throughout the football season and beyond.